COATED PAPER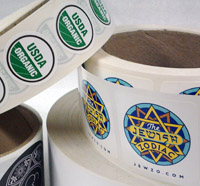 Low cost and excellent print quality make coated paper the most common choice for printed labels. The coating can be gloss, semi-gloss, or matte. The adhesive can be permanent (standard), removable, or freezer-safe. For cover-up labels, we can use opaque material with a special black adhesive that prevents anything from showing through.
FLUORESCENT PAPER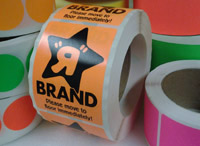 This material comes in green, orange, red, pink, and chartreuse (yellow). It provides a cost-effective option for producing attention-grabbing labels with a very simple printed design, often in black ink.
GOLD FOIL & SILVER FOIL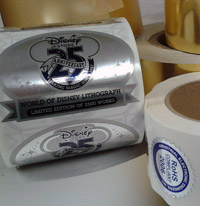 This material is available in bright gold, bright silver, dull gold, and dull silver. If other metallic colors are needed for a design, we can print translucent ink over silver foil. It is also possible to use opaque ink to make selected parts of the label non-metallic.
PLASTIC FILMS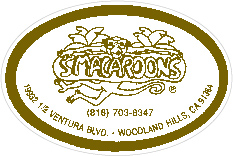 Plastic film labels can provide two important features: water resistance and transparency. We manufacture mylar labels, vinyl labels, polypropylene labels, and more. Most films can be made transparent, white, or silver.
SPECIALTY PAPERS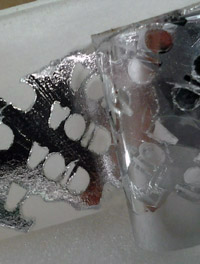 Labels can be printed on almost any adhesive material. Tamper-proof labels can be made with VOID mylar; after they are applied, removal attempts will cause a highly visible VOID pattern to appear. Piggy-back labels carry a second label that can be peeled off and re-applied, which are useful for promotional stickers. Thermal transfer, laser, and inkjet labels are also available.
Some of the most elegant label designs use only one or two ink colors. This significantly reduces the production cost and is especially important for small quantity orders.
When selecting single color or multi-color labels, the customer is reminded to also consider the surface color of the product or the product's packaging where the label will be applied. Contrasting but pleasing colors between the label itself and the label's surrounding color can have a significant positive impact on how well the label stands out or blends in.
Here are examples of designs:
1 COLOR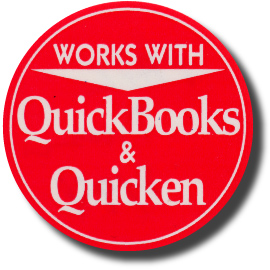 2 COLORS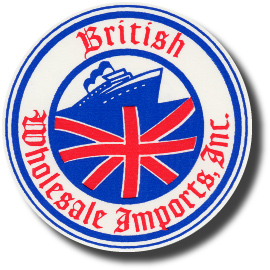 3 COLORS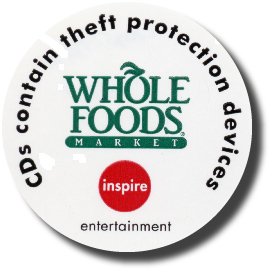 FULL COLOR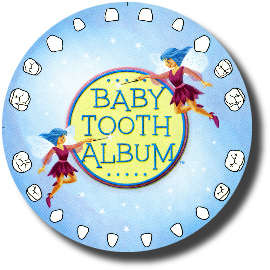 The inks that we use are highly durable. For this reason, it is often possible to avoid using varnish and lamination entirely. However, customers who order food labels or cosmetic labels or labels for other special applications where additional surface protection is required should consider the options below.
STANDARD VARNISH
A thin layer of varnish is applied on top of the label. Once dried, it leaves a glossy or matte protective coat. This is the most cost-effective option for labels that need to last for a long time, but will not be subjected to major wear and tear.
UV VARNISH
The application process is similar to that of standard varnish. However, UV varnish is cured using an ultraviolet light source. This process produces a more resistant coat.
LAMINATION
An adhesive plastic film is applied on top of the label. This layer can withstand scratches, water, and even chemicals such as alcohol.
We have more than 2,000 dies and knife-cutters in stock. If a size or shape is not in our catalog we can custom produce it for a nominal fee.
CUSTOM CIRCLE LABELS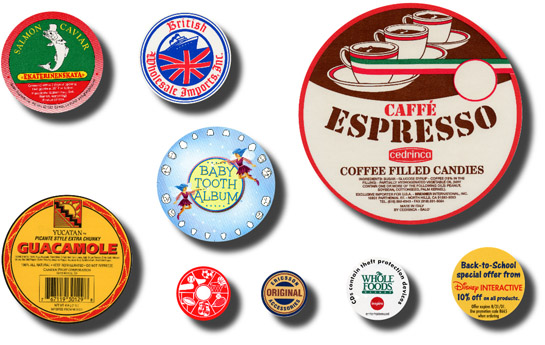 CUSTOM OVAL LABELS


RECTANGULAR / SQUARE LABELS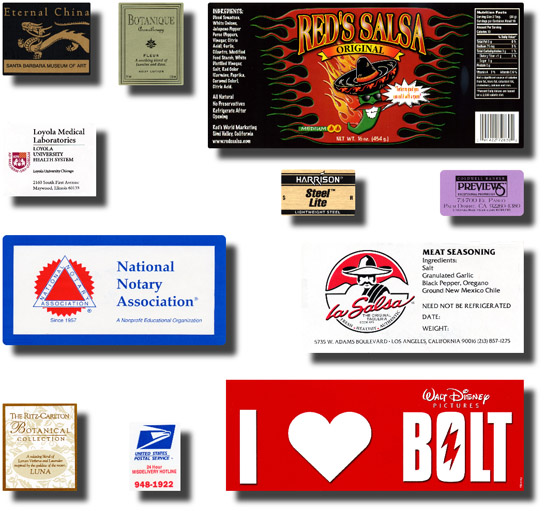 SPECIAL / STARBURST LABELS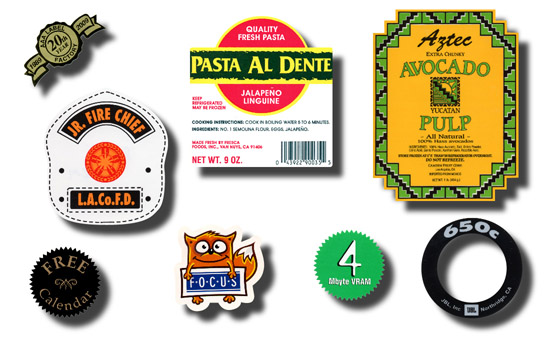 All labels are produced on rolls and can be machine-applied or hand-applied. AAA Label Factory sells several manual and semi-automatic label applicators. Please look at the Applicators section on this website for more details on these machines. The labels will be printed to match the machine requirements, such as spacing and orientation..
AAA Label Factory offers multiple application machines, please look at the Applicator Section.